Your customised game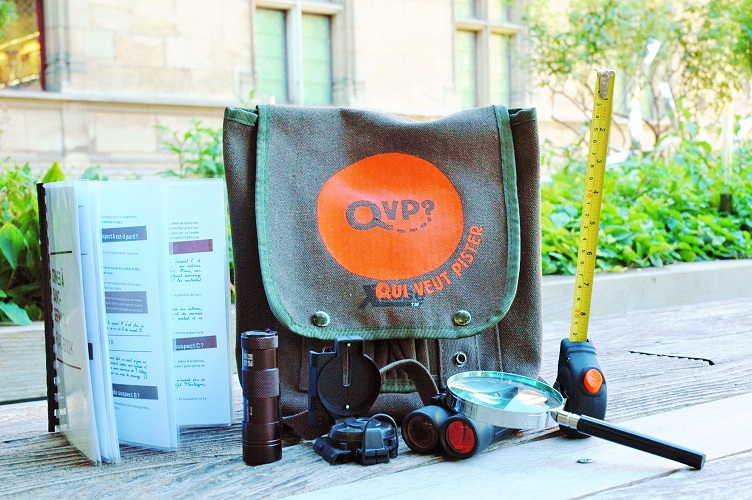 Your experience, your investigation, your game!
The Quiveutpister Creations team brings together experts in tourism, scripting and gaming. All of them are at your disposal for several weeks to create the play experience of your dreams. The project is managed from A to Z.

To trust Quiveutpister Creations is to get:
– a well thought-out itinerary to discover a specific area in an unusual way
– an intriguing scenario to capture, immerse and convey information to participants
– game mechanics that lead to a fun and friendly experience
A turn-key creation
Museum, monument, district, city or even region, Quiveutpister offers fully customisable creations. Whatever the theme, whatever the area, we will make it an ideal playground.

Once the game is created, it belongs to you. You become the owner. You can distribute it, keep it or even market it, and this for an indefinite period. It's yours!
Are you a local authority? A museum? A public organisation? Like the city of Chartres or the Pavillon de l'Arsenal, trust us to create your experience!
A choice of services
Do you already have ideas but don't know how to put them into practice? Are you looking for gaming experts? Would you like to create an experiment on an area or theme that you have already pre-selected?

Quiveutpister Creations adapts to your needs by offering you a service with drawers. All you have to do is select the desired options to complete your project. We create your play experience for you!
Contact us now by email at pierrelouis@quiveutpistergeneve.com or by phone at +41 22 519 04 75